Sustainability program: Growing great chocolate
We supports the sustainability program of Callebaut.
Working together with cocoa farmers for sustainable cocoa cultivation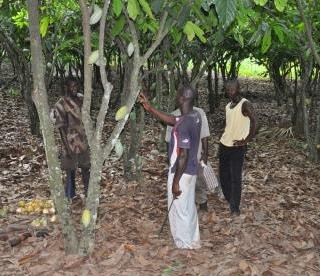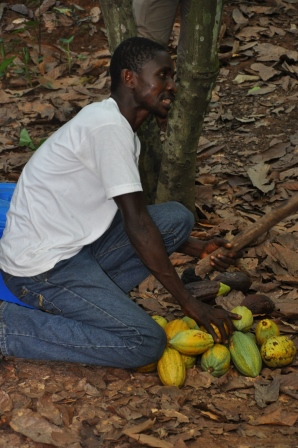 We believe that the success and future of our business depends directly on the future of cocoa cultivation and the cocoa farming communities. That's why Callebaut® started the Growing Great Chocolate program in 2012, making a bold shift to source sustainably grown cocoa for all its Finest Belgian Chocolate recipes. One year later we are proud to present the early results of this program and the improvements that it is already making to the lives of the growers and their families.
Supporting the company's corporate social responsibility program, Growing Great Chocolate™ aims at making cocoa cultivation a sustainable source of income for West African growers. More concretely, we're working to improve cocoa crops and the earnings of the 60 participating farmer cooperatives, uniting more than 30,000 farmers.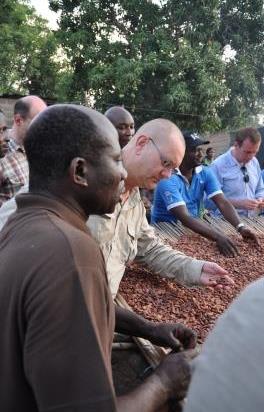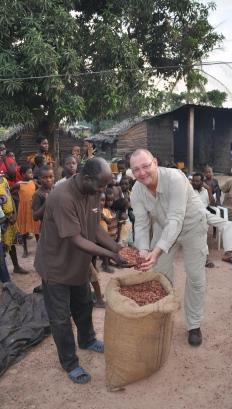 Growing Great Chocolate™ is a unique program since it covers the entire range of Callebaut® Finest Belgian Chocolate. Every recipe in the range supports sustainably cultivation of cocoa. It's our way to support our customers in responding to consumer demand for guarantees about sustainability and origins of their products. It is the direct connection from cocoa farmers to chefs.
Growing Great Chocolate builds on a 3-prongedapproach to drive positive change, starting from the source: cocoa bean quality.
Growing cocoa quality
We support the cooperatives in the program and their member farmers in growing more and better quality cocoa beans and ensuring future crops.
Growing farmer income
Through direct partnerships with cooperatives of cocoa farmers, and by guaranteeing a fair price for the cocoa beans, we contribute to a better income for cocoa farmers.
Growing quality of life
Callebaut® engages in improving livelihoods for cocoa farmer families and their access to education, health care and clean water.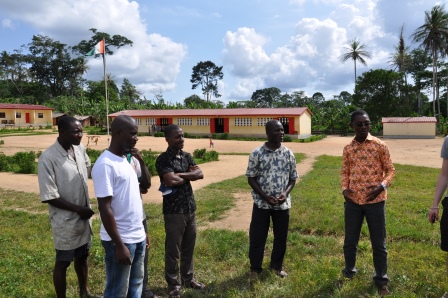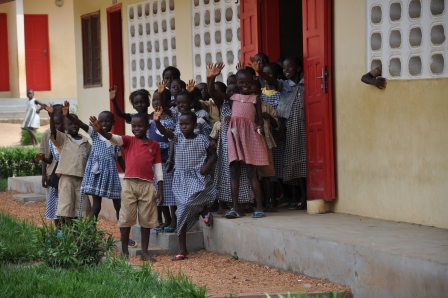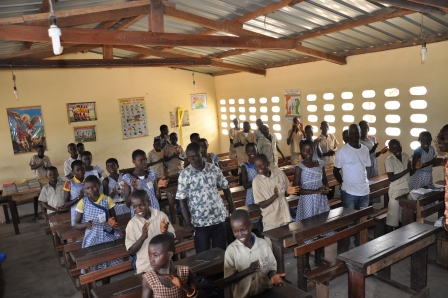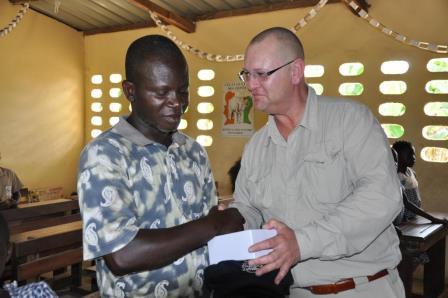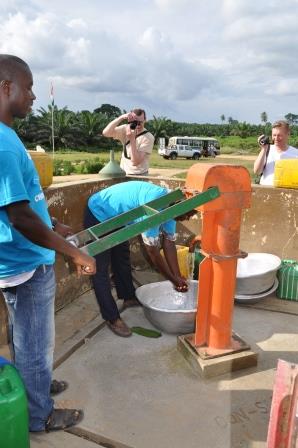 (By courtesy of Callebaut.)