New products
*MINI TABLETS
All wrapped up in individual wrappers.How convenient is that! An ideal portionto enjoy in a distinguished way …as much as you like.
Mini milk chocolatetablets gift box window 340g(40 x 8,5g)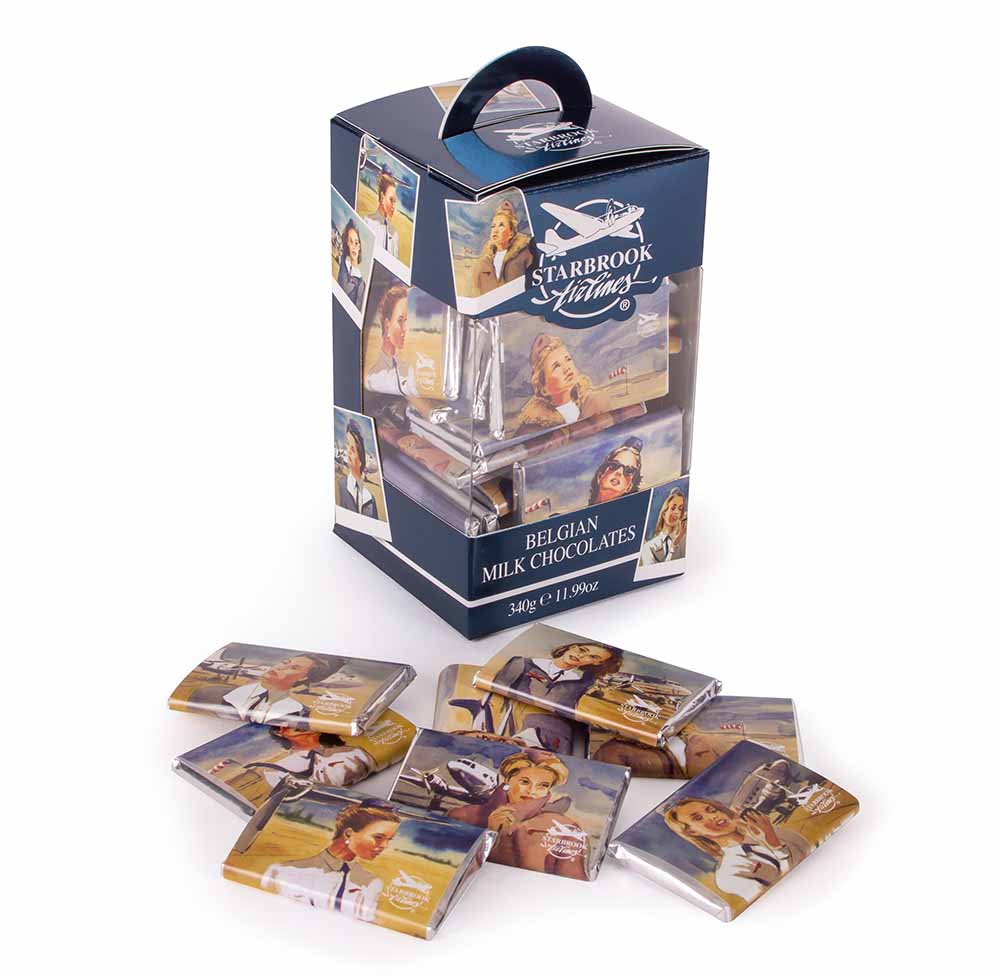 Mini milk chocolate tablets gift pack 204g(24 x 8,5g)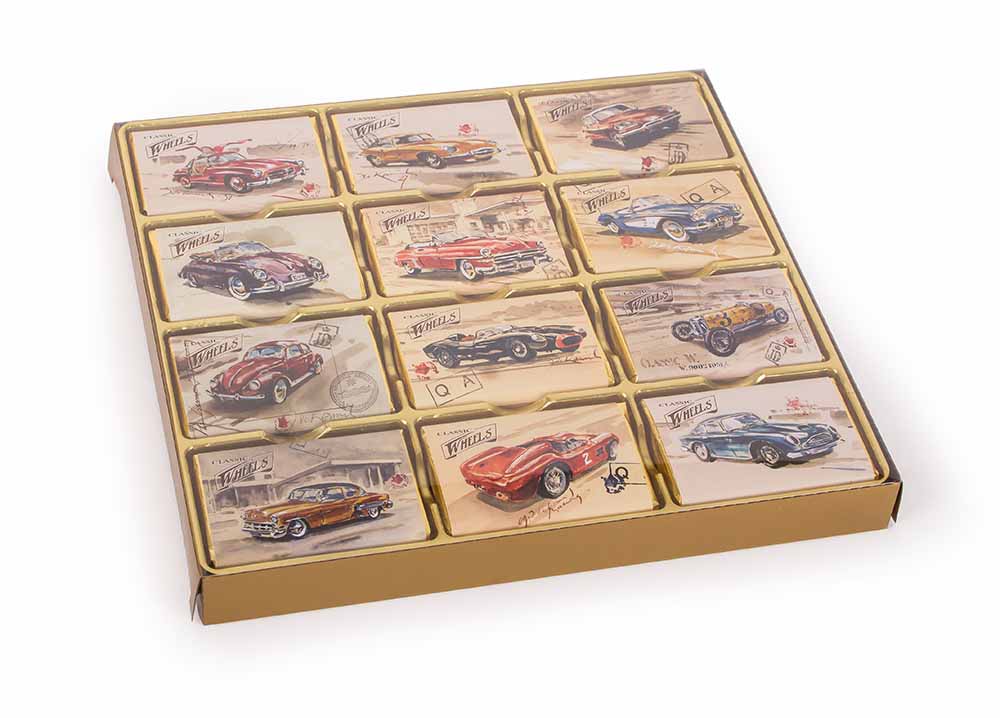 *PRALINES
Premium Belgian assorted pralines individually flowpacked to preserve in the best way the great taste and smell of this fine product. Milk, dark & white chocolates, 6 individually wrapped flavors - 150g.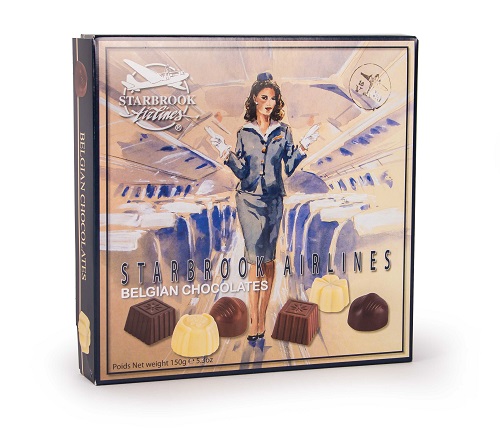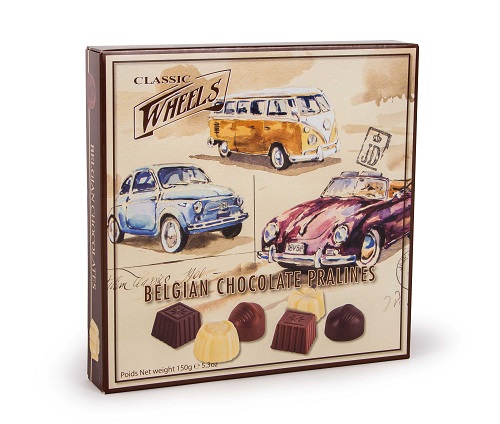 *FILLED CHOCOLATES
Share these chocolate delights with your beloved ones. Portions of 5g, the smart way to enjoy intensely. 5g Belgian mini milk chocolates with hazelnut filling or dark chocolates with dark ganache filling 140g.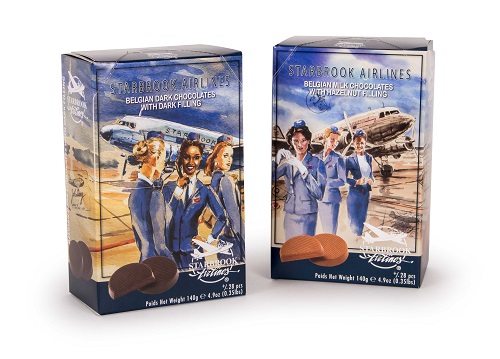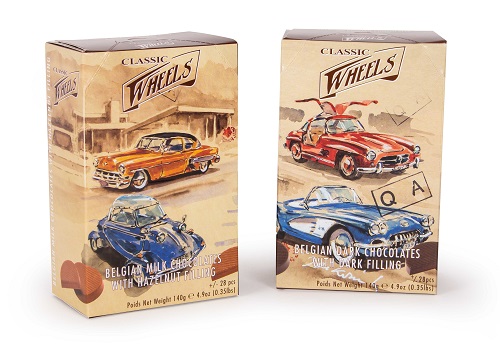 *STARBROOK AIRLINES BELGIAN CHOCOLATE FOR KIDS
Starbrook Airlines mini milk chocolate airplanes 96g, the shape and taste of this Belgian chocolate will surely make all youngsters happy.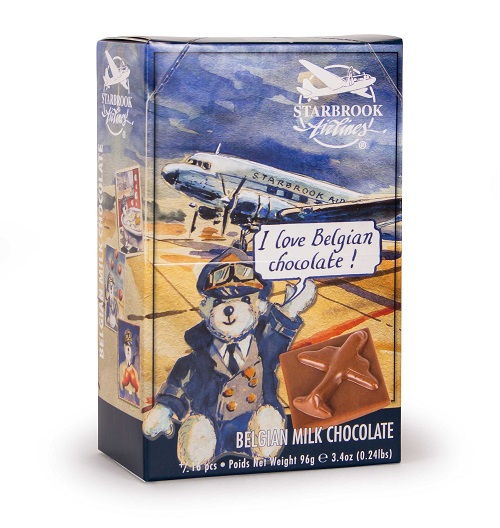 *FILLED BARS
Chocolate filled bars – 6 bars 28g, 3 flavors – 168g
Mix of 3 different Belgian milk chocolate bars with fine fillings : caramelized biscuit, hazelnut and crème brûlée. Each portion of 28g is a heavenly chocolate enjoyment.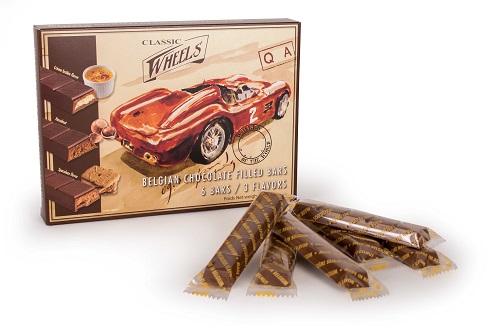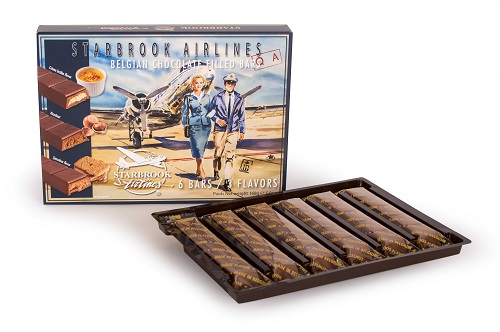 Please download our brochures under "Our brands" to discover all other new products!